Floods in India and Pakistan: Predictable tragedy
Sep 9th, 2014 | Category:
Articles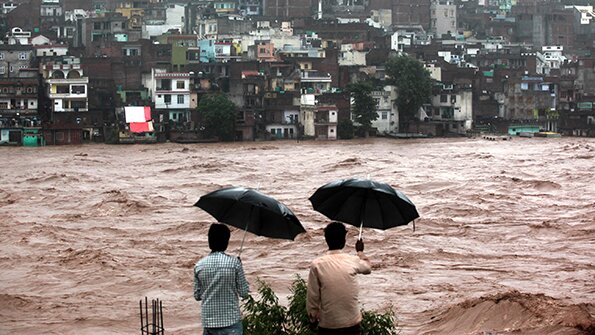 THREE factors regularly conspire to bring tragedy to north India and Pakistan, often at this time of year. The Himalayan mountain range is young, steep and unstable: landslides and flash floods are all too common. The summer monsoon reliably delivers an intense abundance of water, swelling rivers, lakes and flooding water-courses incredibly fast. Last, booming populations on both sides of the border are pushing humans to clear trees, settle on steep hillsides, straighten the banks of streams, put up homes immediately beside rivers and in flood plains. Tragically, but predictably, disasters follow.
Floods in India and Pakistan: Predictable tragedy
Kashmir Pellet Victims – I want my eyes back
Kashmir Solidarity Day